THE LEADING CONSTRUCTION & DESIGN AWARDS FOR LONDON
27th NOVEMBER 2019 | novotel west london
co-hosted with
london's leading construction & design show london build
THE LONDON CONSTRUCTION AWARDS ARE THE LEADING CONSTRUCTION AWARDS IN LONDON.
The London Construction Awards recognise achievements, developments and innovation within London's booming construction industry and feature a wide range of categories for solution providers, contractors, architects, civil engineers, developers and local authorities.
The London Construction Awards Ceremony, taking place at the Novotel West London, will feature top level guest speakers, entertainment, a 3 course dinner and exclusive networking opportunities with London's leading construction professionals.
All awards are free to enter and are impartially judged by a panel of industry experts. The awards are presented at a prestigious Gala Dinner, attended by 600+ movers and shakers in London's construction industry.
The awards are free to enter. Any company that services the UK's architecture, engineering and construction industry is eligible to enter (even without a physical presence in London). Projects or products in planning or development phase are also eligible for entry to the awards.
AWARDS DEADLINE: 16th August - 5pm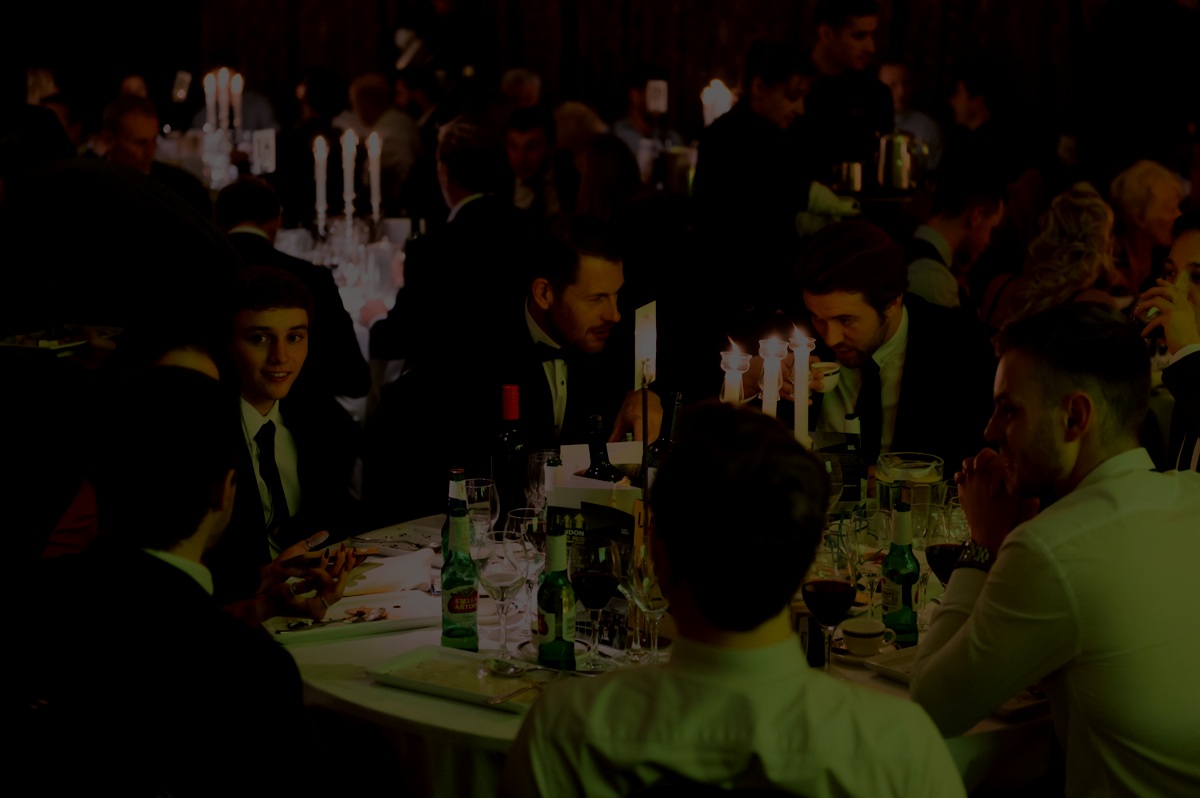 2019 Judges Include
24 AWARDS JUDGED BY THE UK'S MOST CREDIBLE CONSTRUCTION HEADS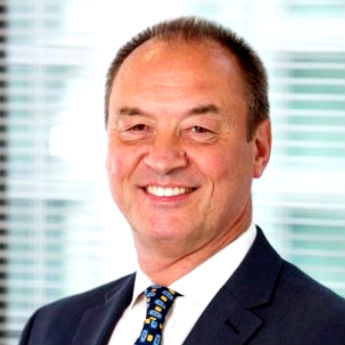 Elvin Box, Chairperson, London Constructing Excellence Club
Jane Duncan OBE BSc (Hons) Dip Arch PPRIBA HonFAIA HonFRIAS, RIBA Equality and Diversity Champion and Owner of Jane Duncan Architects
Raj Kumar Suresh, Senior Urban Designer, Atkins
Linda Hausmanis, Chief Executive Officer, Institute of Workplace and Facilities Management
Athina Papakosta, Carbon Specialist, SCS Railways
Joaquin Monge, Architect Associate, BDP
Paula Chandler, Design Lead, Bouygues Construction UK
David Blair, Principal Director, tp bennett
Catalina Yutronic, Director - Co Founder, Ampuero Yutronic
Diba Salam BA DipArch RIBA ARB, Founder and Principal Architect, StudioDS
Mark Kennor, BSc (hons), MSc, MBA, Commercial Director, Taylor Wimpey Central London
Deborah Pullen MBE HonDSc FCIOB FIMMM, Executive Director, BRE
Maciej Kindler, Head of BIM, Skanska
Lucas Cusack, Digital Project Director, Willow
Juliemma McLoughlin, Chief Planner of Development, Enterprise and Environment, Greater London Authority
Alison Wring, Director, AECOM
Lara Kinneir, Director, New London Architecture
Steven Eglinton BSc (Hons), FBCS, FCart.S, MIoD, MIAM, MPWI, Director, BimEnable & GeoEnable
David Mitchell, Associate Director, MACE
Juan A. Morillas Martin, Associate Architect, BDP
Aysegul Sabanci, Group Head of Procurement, ISG
Arian Hakimi Nejad, Senior Designer, Zaha Hadid Architects
Dimitra Kyrkou, Associate Partner, Senior Sustainability and Environmental Designer, Foster+Partners
LONDON CONSTRUCTION AWARDS 2018 FINALISTS & Winners
PROCESS INNOVATION OF THE YEAR
WINNER: Ferrovial / Laing O'Rourke JV (FLO) in collaboration with Hobs Studios
FINALISTS:
B&K Structures
Dexter Moren Associates
Easy-Trim Roofing and Construction Ltd
Engineeria
Ingrid Cloud by Adaptive Simulations
Multiplex - Project Griffin
Munnelly Support Services
Police Crime Prevention Initiatives
Rollalong Ltd
ShapeDo
Voyage Control
Yourkeys
HEALTH & SAFETY SOLUTION OF THE YEAR
WINNER: Europe - PCD Initiatives
FINALISTS:
CLOCS - Construction Logistics and Community Safety
EAVE
Echo Barrier
Erich Keller AG
FibreGrid
Heating Expert LTD
Lakeside Industries Limited
Multiplex Construction
Nationwide Traffic Solutions Ltd
New Foundation Counselling
Pest - Go Limited
SFL Mobile Radio
Slip2Grip Ltd.
StaySafe
Tidi-Cable Ltd
REGENERATION PROJECT OF THE YEAR
WINNER: Anderson Group in partnership with L&Q
FINALISTS:
Adams + Collingwood Architects
AR Design Studio
Ballymore & Oxley
Charcon (Aggregate Industries)
DarntonB3 Architecture
DN-A Architecture
Henley Homes plc
InsideOut
LONDON BOROUGH OF NEWHAM
MBA
Vital Energi / Berkeley Group
TECHNOLOGICAL INNOVATION OF THE YEAR
WINNER: Iceni Projects
FINALISTS:
ABVENT
ARES Software UK
Asite
Bobtrade LTD
CL3VER
ClearEdge3D
Converge
Finnfoam Oy
James Fisher Prolec
MEB Engineering & Commercial Services Ltd a NRG Property Services Company
OrthoGraph Ltd.
Pix4D
TRAKD
Wondrwall Limited
SUPPLIER OF THE YEAR
WINNER: Reconomy
FINALISTS:
Aggregate Industries
Bryson Products Ltd
Countrywide Telecoms
Drainfast
Indigo
JAR Site Solutions
Kernow Fixings
Lucas UK Group
Maximus Green
Rapid Readymix
Roseview Windows
Soben Contract and Commercial Ltd
The Deluxe Group
Trading Depot
WOMEN IN CONSTRUCTION AWARD
WINNER: The Considerate Constructors Scheme - Spotlight on... Women In Construction Campaign
FINALISTS:
Apex Roofing Anglia Ltd - Jackie Biswell
Berkeley Homes - Ruby Lee
Bouygues UK - Paula Chandler
Digital Node - Rebecca De Cicco
ENGIE - May Winfield
Kingspan Insulated Panels - Bianca Wong
Multiplex Construction Europe - Heike Grimm
Nimbla - Ania Kubow
Rapid Readymix - Helen Orth
Reliable Contractors - Rachel Mcaleavy
Trident Building Consultancy - Kimia Benam
Vibry Ross Design & Construction - Anna Vallius
Waltham Forest Highways and Traffic Management
Waste Plan Solutions Ltd - Lara Ayris
West Nottinghamshire College - Lizzie Findlay
PRODUCT INNOVATION OF THE YEAR
WINNER: Marley Modular Systems (Aliaxis)
FINALSTS:
AMI Group
Ash Smoke Control
Bauder LTD
British Gypsum
Daikin UK
Delta Membrane Systems
JSP Ltd
Leica Geosystems AG - Part of Hexagon
Newton Waterproofing Systems
OnLevel Ltd
OSO Hotwater UK Ltd
Robert Bosch Ltd.
SIIB FRANCE
WMS
INTERIOR DESIGN OF THE YEAR
WINNER: Unispace
FINALISTS:
Accanto Interiors
AIS Workplace
Audrey Gaffney Associates
Brompton Cross Construction
Build7
Crawford Partnership - Cecile Park
Gensler
Royal Academy of Music (Ian Ritchie Architects Ltd)
Shepheard Epstein Hunter

ARCHITECTURAL DESIGN OF THE YEAR
WINNER: Omnide
FINALISTS:
Adams + Collingwood Architects
Anderson Group
AR Design Studio
Architecture for London
Bennett Architectural
Dekorlit
Design4D
Dexter Moren Associates
F3 Architects LLP
Group Ginger
Lungfish Architects
Phillips Tracey Architects
RPR Architecture
SUSTAINABLE CONSTRUCTION AWARD
WINNER: Willmott Dixon Interiors
FINALISTS:
Base Contracts
Bionova Ltd
Crawford Partnership - Seven Sisters Hostel Glenman Corporation
Kelbtray Environmental ltd
Multiplex Construction Europe Ltd -White Collar Factory (WCF)
Plastic Surgeon
Roto Frank
Sustainable Building SL
Thomann-Hanry®

MARKETING INITIATIVE OF THE YEAR
WINNER: Enfield Council
FINALISTS:
BAM Construction Training Ltd
BASF
BuildForce
Downwel Demolition
Eurotext Translation
Glen Dimplex Heating & Ventilation
Hampshire Brickwork
Jack Renwick Studio
RPR Architecture
Sony Interactive Entertainment Deutschland GmbH
SpacePhoto
LONDON BUILD EXCELLENCE AWARD
WINNER: Royal Academy of Music (Ian Ritchie Architects Ltd)
FINALISTS:
Aggregate Industries
Awair
Buildeco Offsite Architecture
Crawford Partnership - Seven Sisters Hostel
DarntonB3 Architecture
Ealing Hammersmith and West London College
Group Ginger
Hampshire Brickwork
Roto Frank
Sponsored by
LONDON BUILD EXCELLENCE AWARD
As market leaders in the outdoor advertising sector, our interrelated companies operate across capital investment, consulting, planning and specialist construction. Our expert teams work together seamlessly to deliver high-quality services and projects for our clients.
Web: www.wildstone.co.uk
VIDEO PARTNER
Bruizer was born 18 years ago from an unusual partnership that bought together a passion for technology and film. Bruizer combine an incredible knowledge of technological advances with authentic and original ideas enabling them to lead the way in areas of VR, 360 and timelapse technology.

Organisations come to Bruizer for fresh perspectives and original ideas. There is no project too big or too small and no topic too complex for the Bruizer team to bring to life.

Web: www.bruizer.co.uk
PHOTOGRAPHY PARTNER
Did you know that more than 90% of enquiries are made online?
Space Photo specialises in producing marketing materials for properties. They offer the following services: property photography, 3D virtual tours, floor plans, energy efficiency certificates and also surveys for architects. Their clients include: private landlord, estate agents, developers and architects.
Web: www.spacephoto.co.uk
sponsor the 2019 awards
Get in touch today to receive the London Construction Awards sponsorship packages.
If you require further information on entering or sponsoring the London Construction Awards please contact awards@londonbuildexpo.com or call 0203 058 2350.